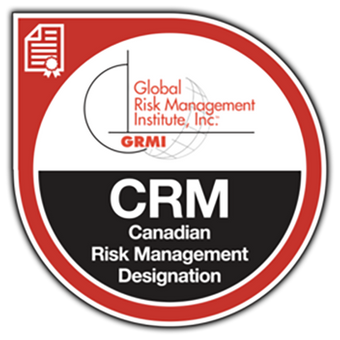 I am Karma McEwen, founder of AllSage Consulting, and a Certified Better Impact consultant who has worked with Better Impact as an Enterprise Administrator since 2018. I have extensive experience aligning the Better Impact system to an organization's requirements and processes; managing a multitude of sub-accounts; handling large volumes of volunteers; and vastly diverse volunteering scenarios.
I have worked twenty years in the education sector with nine of those in post-secondary risk management and I hold a Canadian Risk Management (CRM) designation. My training includes process and project management specific to the non-profit sector. In addition to helping you drive your volunteer management project forward, and developing lean and agile volunteer management processes, I will assist you in identifying potential risk exposures and mitigation – critical considerations when engaging volunteers to support your organization.
When not working, I love to travel and explore the great outdoors. I am passionate about plants and gardening, and although I enjoy photography, I prefer to stay behind the camera.
---
Why work with me…
In 2018 I became project lead for developing a registration system that could manage more than 4000 volunteers. After researching several systems we chose Better Impact for its versatility – we had legislative requirements and 50 unique programs to incorporate under a single system! But, like most public sector and non-profit organizations, our resources were limited, so we thought we'd save money by setting up the Better Impact software on our own.
What I discovered… learning Better Impact was the easy part! Better Impact support resources were fantastic – when we knew what to look for. Understanding how to apply Better Impact to our specific needs was the HARD part. Had we used a consultant who already knew what would happen when we did this or if we did that, well… we would have saved ourselves a ton of aggravation, time, and needless delays! Hundreds of hours went into this project, but not all were worthwhile. Consequently, I became resident expert in configuring Better Impact to meet the needs of the most diverse collection of volunteering situations. With all that experience, the obvious next step was to become certified by Better Impact. The step after that was to share all my knowledge and expertise… and, so, here we are.
Optimizing Better Impact to minimize the administrative burden of managing volunteers is where I shine.
Recruiting, engaging and retaining volunteers? Well, that's your area of expertise.
Change Management
Change management is also crucial to implementing new systems. Changing the way an organization does things is always met with push back – staff, clients, volunteers – everyone struggles with the added effort that comes with moving from one state to another. Communicating changes and developing customized documentation is another resource draw that few organizations can afford, but are key to a successful transition. My organization was of such diversity and size, I had to use multiple methods and strategies, and repeated communications for introducing and implementing these changes. It took some effort, but today all of our programs have successfully transitioned to Better Impact.
Training
As the saying goes, the best way to learn something is to teach someone else. If that's true then I have this down cold! I have delivered training to more than 150 volunteer coordinators, and developed customized presentations and reference materials to support them as they work on their own. I included instruction in using the Better Impact software and how to integrate the processes for complying with legislative requirements. I not only know Better Impact and how to make it work in an organization, but I can teach you to know it, too.
Service Delivery
Thanks to the COVID-19 pandemic, I am now completely comfortable using virtual mediums for communication and presentations. This allows me to support organizations regardless of their location. At present, my services are only available remotely. If you are within the Calgary, Alberta, Canada area I might be able to visit your site, but we can discuss that when we meet. Be assured, though, there is no difference in the quality of my services, even if we only ever meet in the cloud.